Comprehensive Divorce Options That Fit Your Needs
See How The Law Offices of Donna L. Buttler Can Help You
The most important choice you're going to make is choosing the divorce process that works best for you and your family. We're here to listen to your needs and help you make an educated decision.
At the Law Offices of Donna L. Buttler, we have over 25 years of experience, our own Mediation Center, and the ability to offer you a comprehensive range of divorce options.
Give us a call so we can answer your questions and begin helping you find creative solutions to the challenges of your divorce. Make today the day you gain control and take the first steps towards a future filled with hope and confidence.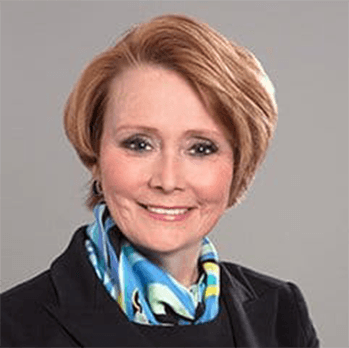 Donna Buttler
ATTORNEY
I am Donna Buttler, a family law attorney based in Connecticut. I understand the difficulties that arise during family legal disputes, which is why I take a team-based, holistic approach to helping resolve issues in a way that enables you to move forward with your life. With more than
Divorce Options That Fit Your Values and Your Family
We Offer A Comprehensive Range of Divorce Processes So You Can Find The Divorce Solution That Works For You

Every divorce presents different situations, personalities, and challenges which is why you deserve the right to choose a process that works specifically for you and your family. If your divorce is headed to court, we bring over 25 years of litigation experience to your case. If you don't want to have a combative court battle, we offer a variety of non-adversarial divorce options where you and your partner are guided through a process to negotiate your divorce agreement.
Want Help Deciding Which Divorce Option is Best For You?
Call Our Office Today
An Attorney Helping You Stay In Control of The Divorce Process
The mediation process provides the structure to discuss the difficult and important issues surrounding your divorce and your family.
Together, we will identify your interests and needs and those of your children and develop an agreement with which you are both comfortable. The Mediation Center of Farmington Valley provides on-site full-service mediation solutions.
"Mediation can keep you out of court and in control" – Donna L. Buttler
An Essential Part of Every Divorce Process
Negotiating lets you take control of your case.
Even when a full resolution is not obtained, often parties can resolve some conflicts, thus limiting the extent of the litigation and thereby saving you time and reducing your costs. Our knowledgeable attorneys will focus on presenting your case in a way that is compelling to the other parties involved and drive your negotiations to a resolution in your best interests.
"I worked with Donna on a difficult divorce settlement adjustment and she was able to structure a revised agreement that at times I didn't believe was going to be possible to obtain. She was able to accomplish a task that my previous attorney wasn't able to. She was professional in her presentations along with being creative in thought to broker a deal. I would highly recommend reaching out to her." –Don
Sometimes Going to Court is Useful
Some cases are appropriate for litigation.
It may be because the finances are complex, the emotions are too strong or the legal issues are unique. Whatever the reason, our attorneys have the capabilities, experience, and resources of experienced family attorneys, to be by your side, preparing your case and maximizing your results.
"Donna Buttler represented me in a high conflict divorce. Throughout the divorce process, she demonstrated the highest level of professionalism and ethics. She fiercely fought for my interests and the outcome exceeded all expectations." – Anna
Experience and Knowledge
The Law Offices of Donna L. Buttler Can Promise To:
Respect Your Time by working efficiently and honoring your busy schedule
Limit Your Costs by finding creative solutions in the best process for your situation
Support Your Emotional Well Being by finding common ground and limiting unnecessary conflict
What The Law Offices of Donna L. Buttler Has Achieved for Our Clients:
Created a financial plan which not only secured the future of the two spouses but also provided for their respective live-in relatives.
Safely secured military pension rights for a wife when her husband was discharged, but not yet eligible for retirement.
Developed a parenting plan that provided safety and security for the children when one of the parents suffered from emotional dysfunction and alcoholism.
Achieved a favorable financial settlement through litigation when the other spouse claimed among other defenses a prenuptial agreement and a reduced income.
Created a secure retirement plan for a client who had earned no retirement benefits throughout the marriage and still had significant child financial obligations.
Call our office now to discover what we can help you achieve in your divorce.
Everyone Has Questions About Divorce
We've Got Your Answers
Call now to talk to a member of our legal team today.
We will listen to you and help you with your next steps.
No-Obligation & 100% Confidential
Frequently Asked Questions