Mediated Divorce
An Impartial Attorney-Mediator to Help You Stay In Control and Out of Court
In the mediation process, we provide you the structure and an impartial mediator, so you and your spouse can make your own decisions. Working together with your spouse, supported by a process and neutral party, can be the fastest, least expensive, most private, and overall emotionally positive way to handle a divorce. Mediation protects your privacy, saves you money, and keeps you and your family out of court.
At The Law Office of Donna L. Buttler Law, we are trained mediators so we can:
Keep you, and your spouse, focused on the process and reaching a positive result

Explain even complicated legal issues in ways that make them easier to understand

Turn your decisions into a well-crafted separation agreement for court approval

Help you stay in control of the divorce process
And critically,
Keep you, your family, and your divorce from ever having to go to court
Talk to a Divorce Mediator Today
Worry-Free Call
No-Obligation
100% Confidential
The Mediation Center at The Law Offices of Donna L. Buttler
We believe in the power of Mediation. That's why we've built a special Mediation Center designed specifically to create the most productive atmosphere possible for you and your spouse during the process and help you reach the best possible outcomes for you both.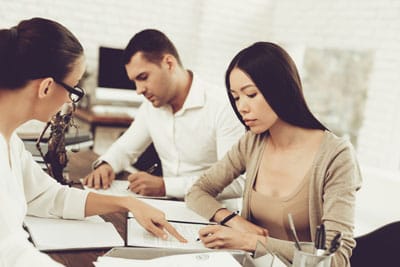 When Should I Choose Mediation for My Divorce?
You want what's best for you and your family

In mediation, your children take center stage as you will be making decisions as parents, keeping your children's best interests in mind.
You want your agreement to be fair to both you and your spouse
Because the mediator is a neutral third party who doesn't take sides, their job is to help you reach an agreement that you both find fair.
You want to keep things peaceful
Mediation is a non-adversarial and cooperative process. You don't need to agree on everything or be best friends to mediate your divorce. We will help you negotiate the issues you don't agree on.
You want to keep control of your divorce process
Because mediation keeps your divorce out of court you're able to maintain control of the divorce process and can manage the length, costs, and outcomes of the process.
"Mediation encourages couples to step out of their marriage in a private, dignified way and enables couples and children to accept and embrace a new definition of family."
If you would like to know more about The Mediation Center at The Law Offices of Donna L. Buttler and how our trained mediators can help you resolve your divorce while protecting your privacy, saving you money, and keeping you out of court…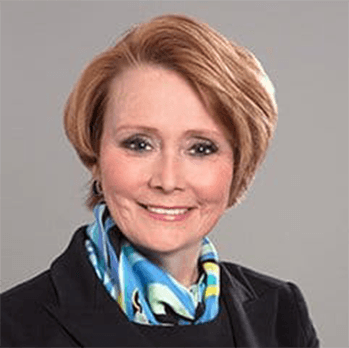 Donna Buttler
ATTORNEY
I am Donna Buttler, a family law attorney based in Connecticut. I understand the difficulties that arise during family legal disputes, which is why I take a team-based, holistic approach to helping resolve issues in a way that enables you to move forward with your life. With more than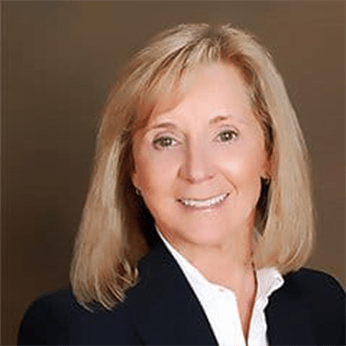 Ann Newman
ATTORNEY
As an attorney, I have spent more than twenty years working with families in family law and child protection matters. I believe in the processes of mediation and collaborative divorce. I am a certified divorce mediator and I am committed to helping couples find the best solutions.
Hear From Our Satisfied Clients
Smart, experienced and confident"

"I felt comfortable at the first meeting. Her experience and knowledge were obvious. Donna was my no nonsense advocate."
"Attorney Buttler successfully brought to complete and final closure a very lengthy and complex family court case that I mistakenly thought had been "closed" many years ago (by a different attorney). I am extremely grateful to Donna for her expert knowledge, skills and guidance that she brought to bear on my behalf to accomplish what I was starting to think was impossible; namely, making sure I would never find myself back in Family court again! Thank you, Donna!"
"I worked with Donna on a difficult divorce settlement adjustment over a 6 month period of time and she was able to structure a revised agreement that at times I didn't believe was going to be possible to obtain. She was able to accomplish a task that my previous attorney wasn't able to. She was professional in her presentations along with being creative in thought to broker a deal. Communication took place day/night and sometimes even on weekends. If you are looking for someone that is diligent on your behalf I would highly recommend reaching out to her"
"Donna Buttler represented me in a high conflict divorce. Throughout the divorce process she demonstrated the highest level of professionalism and ethics. Donna Buttler is a knowledgeable, experienced, confident, and determined attorney. She fiercely fought for my interests and the outcome exceeded all expectations. I could not have been happier with the terms of my separation agreement. Donna brought in an outstanding team of professionals, including a psychologist and financial advisor that contributed in solving the complicated issues of my divorce. If you are looking for a family law attorney do not hesitate to retain Donna Buttler. She will not disappoint you!"