Donna L. Buttler
Practice Focus and Philosophy
I concentrate my practice on Family Law and the issues that have led to the breakdown of a family including divorce, child custody, parenting plans, support, alimony, restraining orders and premarital agreements. With my experience, knowledge and creativity, I advocate for my client's interest in ways that rebuild family stability and financial strength after a divorce or separation.
I am in a unique position to advocate for you because I am experienced in so many tools which you can use to bring a resolution to your conflict.  I have extensive education in collaborative divorce and mediation. These are negotiation models that avoid the use of the court.  If necessary, I am also an experienced litigator who has conducted trials for over twenty years in the local state courts and therefore, I am knowledgeable of the decisions of the area judges. Having all these options to resolve your case gives you much more control over the outcome.
The impact of a divorce on a family often requires a comprehensive financial plan as part of rebuilding of your future.  I am experienced in the review and transfer of retirement accounts and pensions, including the very complicated transfer of military benefits. If your divorce necessitates the purchase or sale of house, a bankruptcy, or a new estate plan, we can draw on the experience of my team of attorneys to ensure that you are provided professional advice. If helpful, we can also call upon the several financial advisors and accountants with whom I work, specifically trained in the effects of divorce to create an even more comprehensive and individualized plan all with one goal in mind; to construct your new future recognizing the objectives that you have established.
I also take a team approach when necessary to creating a parenting schedule that meets the needs of you and your children. I work with child experts, psychologists and guardian ad litems to ensure that your children's best interests are always kept in the forefront of any case. By being proactive in establishing your parenting plan early in your case, I find that the likelihood of going to trial is vastly reduced and leaves the decisions about your children exactly where they should stay; with the parents.
Please consider contacting me for a consultation. First time clients receive a reduced rate and the consult is thorough often lasting 2 to 3 hours.
Bar Admissions
Admitted to bar 1994, Connecticut, Superior Court, Appellate Court, Supreme Court
U.S. District Court, District of Connecticut.
Professional Memberships
Connecticut Bar Association, Connecticut Bar Association Family Bar Section, Hartford County Bar Association, Family Law Section, co-chair Hartford County Family Law Committee (2010-); American Inns of Court/ Oliver Ellsworth Inn of Court; Connecticut Council for Divorce Mediation, Connecticut Collaborative Divorce Lawyers, International Academy of Collaborative Professionals,
Judicial Appointments
Clerk, the Honorable Michael R. Sheldon
Special Master, Superior Court Family Docket Hartford, New Britain (2000-)
Areas Of Practice
Career and Education
I have lived almost continuously in the Farmington Valley since I graduated from high school in Simsbury. I attended the University of Rochester and graduated with honors with a dual degree in Biology and Chemistry. I began my career working for the Aetna Life and Casualty in New Jersey and Connecticut and then attended the University of Connecticut Law School; graduating with honors, third in my class. After working for a large Hartford firm and clerking in the Connecticut court for the Honorable Michael R. Sheldon, I entered solo practice in the Farmington Valley in 1997. In 2010 I became a founding partner in a multidisciplinary firm located in Farmington, Bloomfield, and Granby named MLKB&R, LLC continuing my practice in family law. In November 2017, I left the larger practice to return to Avon to establish The Law Offices of Donna L. Buttler, LLC offering my clients a multitude of options to specifically address their family law needs.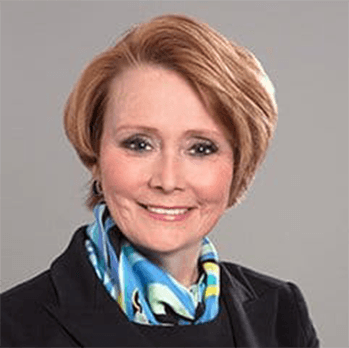 Donna Buttler
ATTORNEY
I am Donna Buttler, a family law attorney based in Connecticut. I understand the difficulties that arise during family legal disputes, which is why I take a team-based, holistic approach to helping resolve issues in a way that enables you to move forward with your life. With more than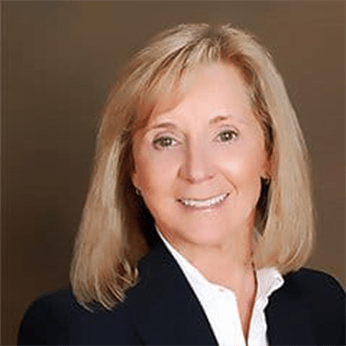 Ann Newman
ATTORNEY
As an attorney, I have spent more than twenty years working with families in family law and child protection matters. I believe in the processes of mediation and collaborative divorce. I am a certified divorce mediator and I am committed to helping couples find the best solutions.
Hear From Our Satisfied Clients
Smart, experienced and confident"

"I felt comfortable at the first meeting. Her experience and knowledge were obvious. Donna was my no nonsense advocate."
"Attorney Buttler successfully brought to complete and final closure a very lengthy and complex family court case that I mistakenly thought had been "closed" many years ago (by a different attorney). I am extremely grateful to Donna for her expert knowledge, skills and guidance that she brought to bear on my behalf to accomplish what I was starting to think was impossible; namely, making sure I would never find myself back in Family court again! Thank you, Donna!"
"I worked with Donna on a difficult divorce settlement adjustment over a 6 month period of time and she was able to structure a revised agreement that at times I didn't believe was going to be possible to obtain. She was able to accomplish a task that my previous attorney wasn't able to. She was professional in her presentations along with being creative in thought to broker a deal. Communication took place day/night and sometimes even on weekends. If you are looking for someone that is diligent on your behalf I would highly recommend reaching out to her"
"Donna Buttler represented me in a high conflict divorce. Throughout the divorce process she demonstrated the highest level of professionalism and ethics. Donna Buttler is a knowledgeable, experienced, confident, and determined attorney. She fiercely fought for my interests and the outcome exceeded all expectations. I could not have been happier with the terms of my separation agreement. Donna brought in an outstanding team of professionals, including a psychologist and financial advisor that contributed in solving the complicated issues of my divorce. If you are looking for a family law attorney do not hesitate to retain Donna Buttler. She will not disappoint you!"